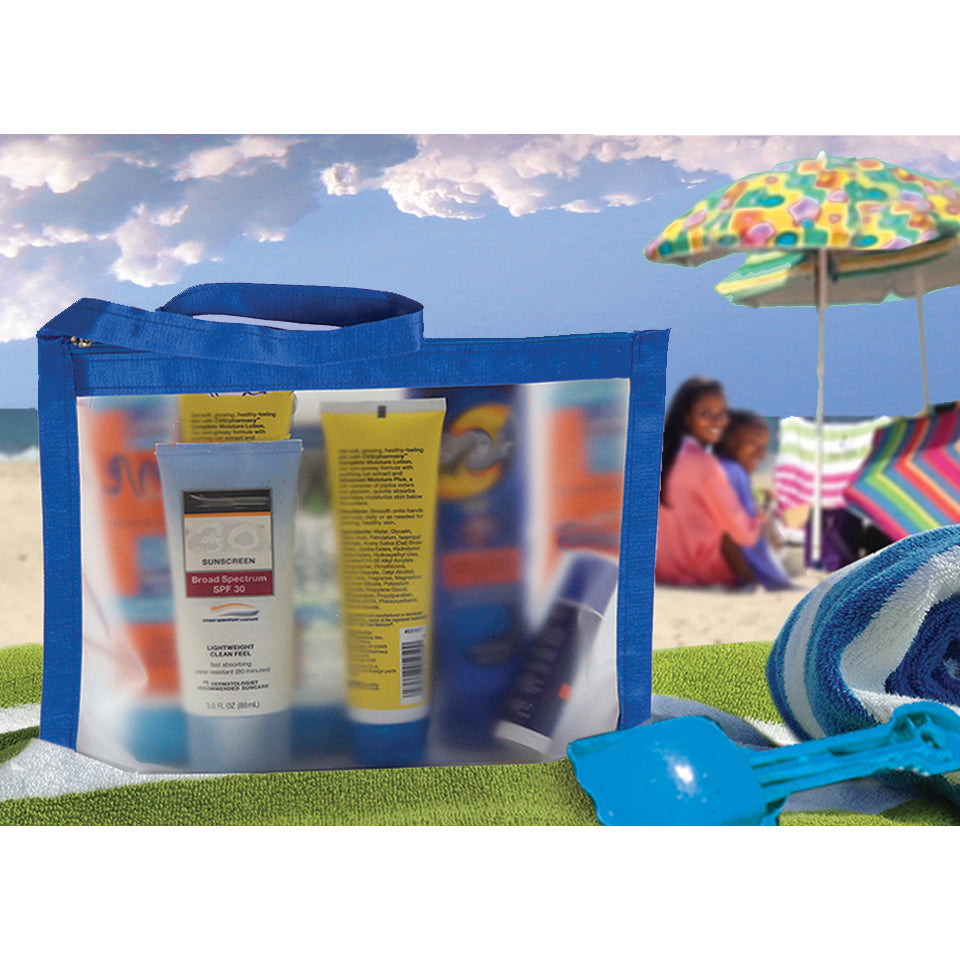 Details
Take me to the beach . . . Get into the concert . . .   ClearPack is the gallon-sized, clear, sturdy bag for personal items.  Breeze into the arena with your cell phone, tickets, earbuds, charger cables, in one secure bag.
Secure everything inside with interlocking zipper.  Grab and go convenience with the trademarked handle.
Inside Dimensions: 7" x 10.5 plus  2" gusset
Outside Dimensions, folded flat: 8" x 12"
Capacity: Approximately One Gallon
NOTE: For a TSA-compliant quart-sized travel bag, use Flanabags' AirQuart® travel bag. ClearPack Gallon has a capacity of one gallon, so it is not compliant for carry-on liquids and gels.

Trademark Notice: The integrated wrist strap is protected under U.S. Patent and Trademark Registration No. 4,277,479. AirQuart and Flanabags are registered trademarks of Flanabags LLC.