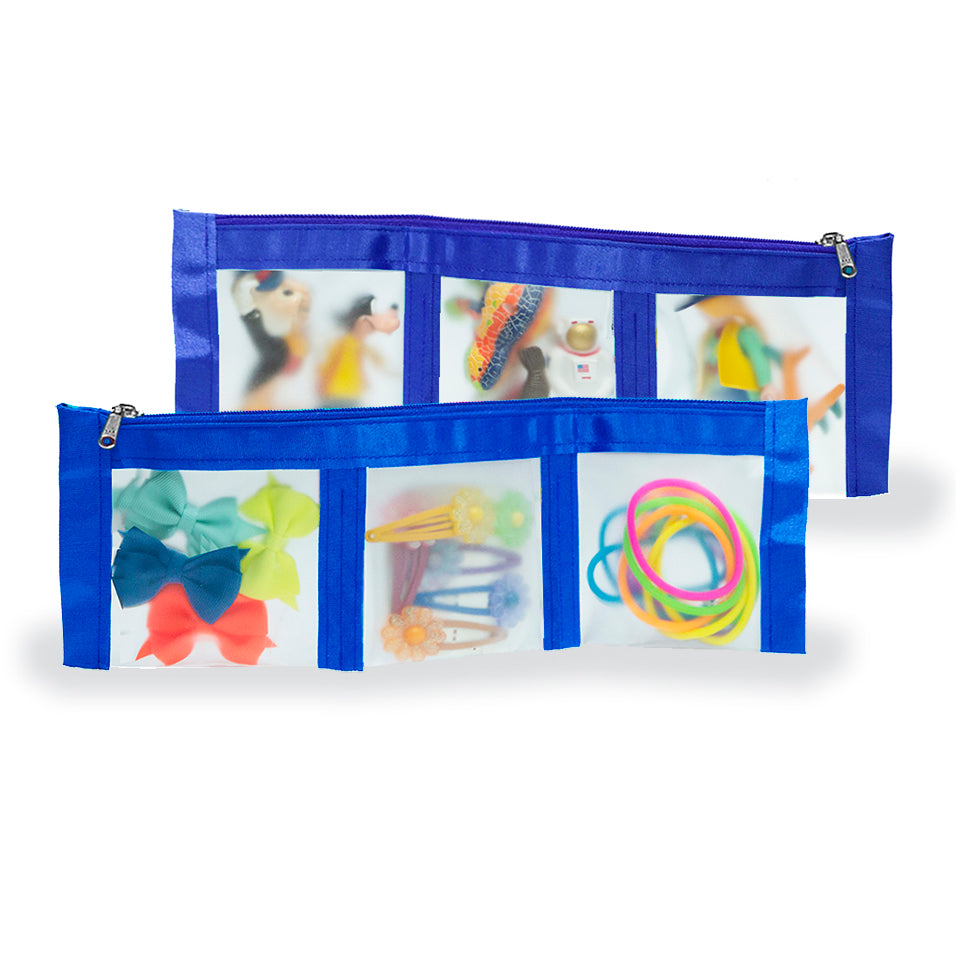 Details
Keep small items at your fingertips
with the ClearPack® Pockets.

Three roomy pockets secured with one interlocking zipper. This cleverly-designed bag folds to a compact size for easy packing.  Organize and carry accessories for the gym, the office, and travel. Durable, flexible material folds to fit inside 
your brief case, backpack, or suitcase. 
For Tech Accessories:  Ear buds, phone chargers, and e-reader cables are all in plain sight when you pack them in ClearPack POCKETS.   
For Jewelry:  Bracelets, earrings, watches, even chunky necklaces—they all fit inside the ClearPack POCKETS.

 Pack small toys, hair accessories, and collectibles



Travel: Avoid confusion with foreign currency in separate pockets
Dimensions:
Each Pocket: 3.5"wide x 4.25"deep
Overall: 4.25" x 13"  
Folds to 4.25" x 4.5"
Trademark Notice: ClearPack and Flanabags are registered trademarks of Flanabags LLC.